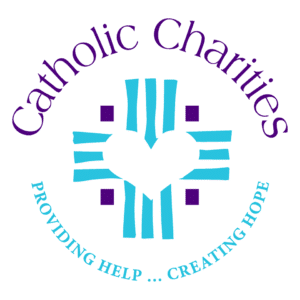 Catholic Charities works with individuals, families, and communities to help them meet their needs, address their issues, eliminate oppression, and build a just and compassionate society. We offer a variety of services to all who come to our door regardless of their faith!
As a partner in the REACH Center, our St. Lawrence Financial Wellness Advocates help people:
Meet with individuals to assess their financial/housing situations.
Offer agency resources for utility, food, clothing, or basic human needs.
Connect with other collaborative agency services in REACH.
Our St. Lawrence Community Financial Wellness Advocates are available to meet with families and individuals to evaluate their situation, develop a plan, offer financial education, and provide case management. We provide professional and confidential services that include charitable assistance (rental, mortgage, utilities, food pantry, and men's clothing closet), financial counseling, housing counseling, and financial literacy.
In addition to our St. Lawrence Community Services, we also provide:
La Crosse Warming Center - overnight facilities for those experiencing homelessness.
Beyond Shelter Program – linking safe, affordable housing with supportive services designed to help an individual stay housed.
Live By Program – providing a safe and sober living environment for individuals living with mental health and/or substance use issues.
Disaster Response – provides disaster relief and recovery services, including emergency food, shelter, direct financial assistance, and disaster recovery support.
Pregnancy Support Services – offers compassion and support to expectant birth mothers and fathers, regardless of their life plan.
Our goal is to advocate for each client by providing support and guidance as they make a permanent change regarding their relationship with money. We work to assist community members in achieving sustainable living and financial situations.
Learn more about Catholic Charities at our website, cclse.org or call 888-212-4357.

Couleecap is a Community Action Agency that addresses poverty in our region. We offer housing, food, energy, transportation, education, and other programs.
As a partner in the REACH Center, we help:
Connect those who are currently experiencing homelessness with housing resources
Prevent eviction
People manage issues with their landlord
We also help clients resolve issues before they lead to homelessness. This often helps build stronger tenant/landlord relationships.
We also track data that helps us make decisions about what programs our community needs.
Learn more about Couleecap at our website, couleecap.org or call 608-782-4877.
Independent Living Resources


Independent Living Resources is a community based non-profit organization that works with individuals with disabilities of all types across the lifespan.  We provide five free core services:
Information and Referral
Skills Training
Advocacy
Peer Support
Transition Services
Our Homeless Outreach Specialists help individuals at the REACH Center access the resources that they need for healthcare, housing, communication, documentation, and many other things.
We believe that individuals are the experts in their own lives and should be driving the goal process.  Our staff provide information and resources so consumers can make well informed decisions.
As an independent living center we are required to have at least 51% of our staff and board of directors be people with a disability.  This allows us to have a unique perspective when it comes to providing services, as our staff have "walked the walk" and truly value lived experience.
Learn more about Independent Living Resources at our website, ilresources.org or call 608-787-1111.
New Horizons Shelter and Outreach Services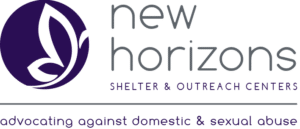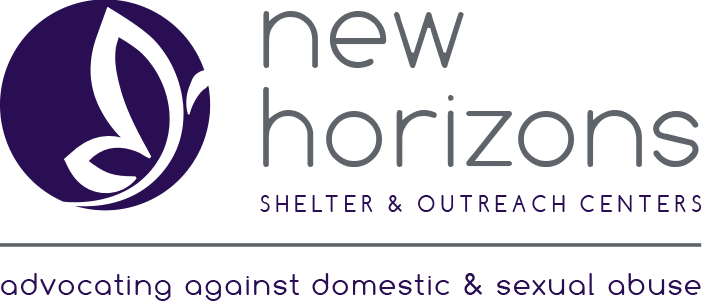 New Horizons Shelter and Outreach Centers is the only shelter within a 65-mile radius of the City of La Crosse. It's a shelter for individuals and families who have experienced domestic and sexual abuse, was organized in 1978 through the cooperative efforts of an informal group of citizens in the La Crosse area who recognized the need for services to victims of domestic abuse. The organization and mission has grown substantially since that time, now reaching out to victims of sexual abuse, human-trafficking, and more. New Horizons is on the front lines advocating for and helping victims with many issues that some people may think do not exist in our community. August of 2018 marked 40 years of serving the community!
New Horizons provides shelter and services to a seven county (population 238,236) area in Wisconsin and Minnesota.
New Horizons Shelter is staffed 24 hours a day, 7 days a week, 365 days a year to provide emergency shelter and food to victims of domestic violence and their children.
The shelter's Crisis Advocates provide support and advocacy for victims and children through their shelter stay. Often, when victims come into shelter, they are forced to flee their homes quickly and under great stress, leaving most of their belongings. Through community donations, New Horizons is able to provide families with clothing and personal care items.
In addition to providing the essentials of food and shelter to ensure the physical safety of individuals and families who have experienced abuse, New Horizons conducts various programs and services, all of which are confidential and complimentary.
Learn more about New Horizons Shelter and Outreach Services at our website, nhagainstabuse.org or call our office at 608-791-2610. Our crisis line is 1-888-231-0066 and we offer a text-only service at 608-667-9944.


The Vision of The La Crosse Salvation Army is to assist clients in achieving positive life changes through holistic services and programming..  We offer emergency shelter, case management, food resources, thrift store vouchers and other supports that address the mind, body, and spirit.
As a partner in the REACH Center, our Community Health and Wellness Program helps people find resource related to their physical, mental, and spiritual health needs.
Application Assistance for Badger Care
Application Assistance for Food Share
Referrals, advocacy, and assistance in establishing and utilizing primary health care
Referrals and assistance in establishing and utilizing mental health services and resources
Spiritual counseling and referrals or assistance in establishing spiritual counseling
Case Management
Health Education & Information
Learn more about The Salvation Army of La Crosse County at our website, centralusa.salvationarmy.org/lacrosse.

YWCA La Crosse is a non-profit organization that works to eliminate racism, empower women, and promote peace, justice, freedom, and dignity for all. We offer a centralized location to provide support, connection with services, and intake through the Resource Advocates at the front desk.
As a partner in the REACH Center, we help people:
Connect with resources and partnering agencies
Fill out and submit applications
Get access to administrative services (phone, computer, printer, etc.)
Receive hygiene products and food pantry items
Our services provide the tools to empower clients in self-sufficiency towards meeting their own needs. By giving them access to a computer, phone, and printer, as well as one-on-one support in filling out applications and talking through their situation, clients are now able to access necessary information and materials to obtain their goals.
By assisting in the completion of transferring information between partnering and outside agencies, we can submit forms on the client's behalf to help in completion of the process.
We also track data that helps us make decisions about what programs our community needs.
Learn more about YWCA La Crosse at our website, ywcalax.org or call 608-781-2783.